Wyoming Reverse Mortgage Lenders
Wyoming is ranked 50th in terms of population size in the country, only behind DC. Home to a little over half a million people, WY calls Cheyenne its capitol and has home to famous attractions such as Jackson Hole Ski Resort and Yellowstone National Park. The majority of the population is white and features quite a bit of seniors who enjoy the low cost of living and properties in their retirement.
Featured Wyoming Reverse Mortgage Lender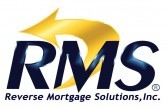 Reverse Mortgage Lender
NRMLA Licensed
Talk to a live reverse mortgage advisor to learn more about HECM loans and whether or not they may be right for your situtation.

Call Toll Free:
(800) 988-2830
Hilltop National Bank
800-473-0615
NRMLA #5254

American Advisors Group (AAG)
800-736-6725
NRMLA #5197