California Reverse Mortgage Lenders
California is the top state for reverse mortgage loans. High property values in areas such as Orange County (Irvine, Anaheim Hills, Orange, Tustin, San Clemente, Newport Beach, Laguna Beach, Huntington Beach), Los Angeles County, San Diego County, Bakersfield, San Francisco and almost anywhere else along with the coast makes reverse mortgage an attractive option for seniors who need access to cash. Many seniors who purchased their homes 20+ years ago before property values increased, own their homes free and clear allowing them the option to unlock the equity in their homes.
Featured California Reverse Mortgage Lender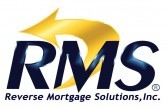 Reverse Mortgage Lender
NRMLA Licensed
Talk to a live reverse mortgage advisor to learn more about HECM loans and whether or not they may be right for your situtation.

Call Toll Free:
(800) 988-2830

Plaza Home Mortgage, Inc.
866-260-2529
NRMLA #5279

Sterling Bank
877-877-8420
NRMLA #3375

1st California Home Loans
888-452-3977
NRMLA #22406

The Mortgage House, Inc.
800-305-9731
NRMLA #2727
Open Mortgage LLC
877-512-7776
NRMLA #16811
Golden Equity Mortgage
866-519-6291
NRMLA #11933

American Advisors Group (AAG)
800-736-6725
NRMLA #5197

Sun American Mortgage Company
800-469-7383
NRMLA #280

Reverse Mortgage Solutions, Inc.
866-503-5559
NRMLA #11907

HighTechLending Inc.
877-773-2783
NRMLA #16448
Most Loans By City in California
Below are the most popular cities in California with the number of HECM loans originated since 2017. As you can see, it is no surprise that Los Angeles tops the list. Not too far behind are San Diego, Sacramento, San Jose and Oakland. The average initial principal limit varies from city to city. This amount depends on the age of the borrower, property value and equity in the property. For instance, in San Diego, the average initial principal limit was $317,805 and in Santa Rosa, the average was $329,574 but over in Anaheim, the average initial principal amount was $330,209.
| Rank | City | # Loans |
| --- | --- | --- |
| 1 | Los Angeles | 729 |
| 2 | San Diego | 542 |
| 3 | Sacramento | 254 |
| 4 | San Jose | 254 |
| 5 | Oakland | 174 |
| 6 | Long Beach | 165 |
| 7 | Santa Rosa | 165 |
| 8 | Oceanside | 159 |
| 9 | Riverside | 158 |
| 10 | Anaheim | 144 |
| 11 | Lincoln | 120 |
| 12 | Mission Viejo | 120 |
| 13 | Whittier | 119 |
| 14 | Roseville | 113 |
| 15 | Huntington Beach | 109 |
| 16 | San Francisco | 107 |
| 17 | Inglewood | 104 |
| 18 | Palm Desert | 104 |
| 19 | Escondido | 102 |
| 20 | Modesto | 100 |
| 21 | Santa Ana | 98 |
| 22 | Corona | 96 |
| 23 | Garden Grove | 92 |
| 24 | Concord | 92 |
| 25 | Fresno | 90 |
Source: U.S. Department of Housing and Urban Development