Arizona Reverse Mortgage Lenders
Arizona is a popular state among retirees and seniors who are house rich. Areas such as Peoria, Surprise, Phoenix, Glendale, Chandler, Tempe and Mesa are all popular among seniors because of the warm weather and tons of senior oriented communities and golf courses. Reverse mortgages can be an attractive option for those seniors who need access to extra funds to supplement their lifestyle or to pay for senior care.
Featured Arizona Reverse Mortgage Lender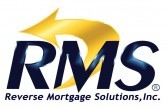 Reverse Mortgage Lender
NRMLA Licensed
Talk to a live reverse mortgage advisor to learn more about HECM loans and whether or not they may be right for your situtation.

Call Toll Free:
(800) 988-2830
Open Mortgage LLC
877-512-7776
NRMLA #16811

Sun American Mortgage Company
800-469-7383
NRMLA #280

Greenlight Financial Services
877-773-2783
NRMLA #3842

NOVA Home Loans
877-335-6682
NRMLA #12093

HighTechLending Inc.
877-773-2783
NRMLA #16448

Cherry Creek Mortgage Co., Inc.
800-736-6725
NRMLA #2474

V.I.P. Mortgage Inc.
855-847-4321
NRMLA #5619

Urban Financial of America (UFA)
800-469-7383
NRMLA #3858

Acrobat Financial Group LLC
888-808-8486
NRMLA #21346

American Advisors Group (AAG)
800-736-6725
NRMLA #5197