Illinois Reverse Mortgage Lenders
Chicago, IL, one of the largest cities and metro areas in the country is made up of a number of smaller cities that include Aurora, Elgin, Joliet, Naperville, Arlington Heights, Berwyn, Bolingbook, Oak Lawn, Orland Park and Tinley Park. Home to almost 10 million residents, the area has its share of senior citizens calling Chicago their home.
Reverse mortgages are quite popular among senior residents who have built up equity in their homes over the years. A lot of the older population in Illinois did not take out bad loans and now can take advantage of reverse mortgage loans. Reverse mortgage loans lets seniors stay in their home without having to make any mortgage payments until they move or pass away.
Featured Illinois Reverse Mortgage Lender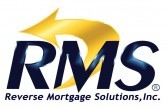 Reverse Mortgage Lender
NRMLA Licensed
Talk to a live reverse mortgage advisor to learn more about HECM loans and whether or not they may be right for your situtation.

Call Toll Free:
(800) 988-2830

Top Flite Financial, Inc.
800-203-4532
NRMLA #5466

Gershman Mortgage
800-365-3539
NRMLA #3549

James B. Nutter & Company
800-798-3946
NRMLA #2569
The PrivateBank & Trust Company
877-663-7385
NRMLA #5568

American Fidelity Mortgage Services, Inc.
800-365-3539
NRMLA #22147

MSI Reverse
800-218-1418
NRMLA #5506

VanDyk Mortgage Corporation
877-663-7385
NRMLA #16829

American Advisors Group (AAG)
800-736-6725
NRMLA #5197

Urban Financial of America (UFA)
800-469-7383
NRMLA #3858
Standard Bank and Trust Co.
866-499-2265
NRMLA #6039