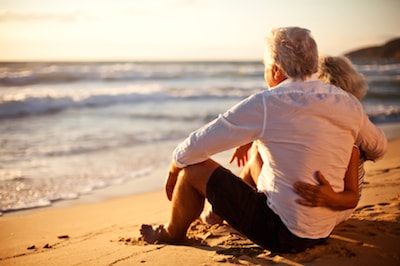 Find and compare licensed reverse mortgage lenders that you can trust. Each lender featured are licensed and registered with the
NRMLA
.
What is a Reverse Mortgage?
Sometimes referred to as a home equity conversion mortgage, reverse mortgage loans allow senior homeowners who are at least 62 or older to use the equity in their home to receive payments from a lender or bank. The key benefits that differentates a reverse mortgage between a traditional mortgage is that no income is necessary to qualify and homeowners are the ones receiving monthly payments instead of homeowners making monthly payments on traditional home loans.
The reverse mortgage is not due until the homeowner decides to move out of the home, sells the home or is no longer living. Keep in mind that property taxes and homeowners insurance are still required to be kept current. A handful of seniors ended up having their homes foreclosed because they took out all the cash available from the mortgage and do not allocate enough to pay the property taxes.
As a result, government guidelines are in the process of changed to require banks to withhold some of the reverse mortgage proceeds to set aside to pay for the property taxes and home insurance, similiar to an escrow account.
Ever since reverse mortgages began gaining notoriety in home finance circa thirty years ago, Wells Fargo has been a major lender, accumulating as much as 20% of the overall market. However, as of 2011, Wells Fargo has suspended all reverse mortgage business, and is no longer accepting new applicants.
Reverse Mortgage Spotlight
Popular Uses for Reverse Mortgage
Pay for Medical Bills
Pay for Credit Card Bills
Daily Expenses
Provide Family Members Financial Assistance
Travel
Pay Property Taxes/Insurance
Home Improvement
Pay Off Existing Mortgage
Emergency Savings
Cash Out Equity
Top 10 Lenders
2.
Urban Financial Reverse Mortgage
4.
Liberty Reverse Mortgage
6.
Reverse Mortgage Funding
8.
Proficio Reverse Mortgage
9.
Generation Reverse Mortgage
10.
Cherry Creek Mortgage
Top 10 Reverse Mortgage Cities
Los Angeles, CA
Brooklyn, NY
Washington DC
San Diego, CA
Houston, TX
Miami, FL
Las Vegas, NV
Philadelphia, PA
Chicago, IL
San Jose, CA
* Based on Reverse Mortgage Insight March 2015
External Resources
HUD Reverse Mortgage FAQ