Colorado Reverse Mortgage Lenders
Colorado is a state with many house rich retirees and seniors due to the appreciating property market. Cities such as Boulder, Aurora, Greeley, West Adams, Lakewood, Jefferson, Arapahoe are some of the larger cities that are popular among the baby boomers and senior citizens. A reverse mortgage loan is not always the best option, but when it is the right choice, the loan can be a great way to provide access to extra funds to supplement the cost of living.
Featured Colorado Reverse Mortgage Lender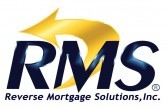 Reverse Mortgage Lender
NRMLA Licensed
Talk to a live reverse mortgage advisor to learn more about HECM loans and whether or not they may be right for your situtation.

Call Toll Free:
(800) 988-2830

All Reverse Mortgage Company
800-565-1722
NRMLA #4693

American Advisors Group (AAG)
800-736-6725
NRMLA #5197

Provident Lending Corporation
877-299-5500
NRMLA #4823
Firstar Bank
855-506-2315
NRMLA #18176

NOVA Home Loans
877-335-6682
NRMLA #12093

Greenlight Financial Services
877-773-2783
NRMLA #3842

1st Reverse Mortgage USA
888-452-3977
NRMLA #2530

Citywide Home Loans, CHL Mortgage
888-730-5200
NRMLA #12469

American Liberty Mortgage Inc.
800-736-6725
NRMLA #17074