Texas Reverse Mortgage Lenders
Texas is constantly in the top 3 states for most number of reverse mortgage loans. The loan is very popular among seniors who need a home loan with access to a line of credit or cash. that they can qualify for. Houson, Dallas-Fort Worth, Austin, El Paso and San Antonio are among the most common metro areas among Texans who apply for senior reverse mortgage loans.
Property values have stayed steady in Texas during the recent housing crisis. In fact, property values in most areas have even risen a little bit, making a reverse mortgage a more attractive option for those who are in need of additional cash to take care of things like bills, debts, senior care among others.
Applicants for a HECM reverse mortgage need to be at least 62 or older and must have equity in their home in order to take out cash.
Featured Texas Reverse Mortgage Lender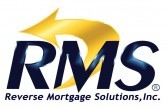 Reverse Mortgage Lender
NRMLA Licensed
Talk to a live reverse mortgage advisor to learn more about HECM loans and whether or not they may be right for your situtation.

Call Toll Free:
(800) 988-2830

American Advisors Group (AAG)
800-736-6725
NRMLA #5197

1st Reverse Mortgage USA
888-452-3977
NRMLA #2530

Advisors Mortgage Group, LLC
(800) 657-1080
NRMLA #18083

Greenlight Financial Services
877-773-2783
NRMLA #3842

Colonial National Mortgage
866-408-6889
NRMLA #3876
Firstar Bank
855-506-2315
NRMLA #18176
Cendera Funding Inc.
800-887-0065
NRMLA #12095

Liberty Home Equity Solutions, Inc.
800-218-1415
NRMLA #5771

All Reverse Mortgage Company
800-565-1722
NRMLA #4693

Urban Financial of America (UFA)
800-469-7383
NRMLA #3858