Washington Reverse Mortgage Lenders
Looking for a reverse mortgage company in Washington state? Whether you're a resident of Tacoma, Vancouver, Bellevue, Kent, Renton, Seattle, Spokane or somewhere else in King County, our list of licensed lenders can help figure out the best solution for your cashflow and retirement needs.
Reverse Mortgage Qualifications
To qualify for a reverse mortgage, you must have enough equity in your home. This means you cannot owe more than half of what your property is worth. If you are unsure what your property is worth, you can visit Zillow for a rough estimate and once you talk to a lender, you will be able to get a more exact value.
Borrowers must be at least 62 years or older. Most lenders will let you get the application process started if you are 61 1/2 but the actual reverse mortgage loan cannot close until you or your spouse become 62 years or older.
Featured Washington Reverse Mortgage Lender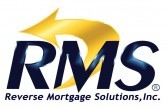 Reverse Mortgage Lender
NRMLA Licensed
Talk to a live reverse mortgage advisor to learn more about HECM loans and whether or not they may be right for your situtation.

Call Toll Free:
(800) 988-2830

Greenlight Financial Services
877-773-2783
NRMLA #3842

First Priority Financial
800-617-3105
NRMLA #2846

All Reverse Mortgage Company
800-565-1722
NRMLA #4693

Greenleaf Financial, LLC
877-590-9648
NRMLA #5574

Mortgage Master Service Corporation
800-583-7200
NRMLA #5782

Neighborhood Mortgage, LLC
888-489-3431
NRMLA #23207

Liberty Home Equity Solutions, Inc.
800-218-1415
NRMLA #5771

American Pacific Reverse Mortgage Group
800-736-6725
NRMLA #3486

Sterling Bank
877-877-8420
NRMLA #3375

American Advisors Group (AAG)
800-736-6725
NRMLA #5197