Virginia Reverse Mortgage Lenders
Virginia is home to a lot of seniors. Their
Office for Aging Services
is one of the best in the country in supporting seniors who need assistance with their daily lives. Some seniors turn to a reverse mortgage, if they are fortunate enough to have that as an option to them. A reverse mortgage should only be used as a last resort if all other options have been tried. Reverse mortgage loans provide seniors monthly cash, assuming they keep their homeowners insurance up to date and maintain their home in good condition.
Featured Virginia Reverse Mortgage Lender

M&T Bank
866-265-6828
NRMLA #229

Fulton Mortgage Company
866-750-8762
NRMLA #4292

Gateway Bank Mortgage, Inc.
800-507-1320
NRMLA #18475
Retirement Life Funding, LLC
800-745-0102
NRMLA #4727

American Advisors Group (AAG)
800-736-6725
NRMLA #5197

ReverseMortgage.Pro
888-588-2855
NRMLA #4873

Net Equity Financial, Inc.
800-516-0822 ext. 3543
NRMLA #4733

Homestead Funding Corp.
800-767-4787
NRMLA #18089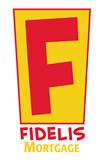 Fidelis Mortgage, LLC
866-750-8762
NRMLA #4291

Yadkin Bank
800-853-1055
NRMLA #2659
Most Loans By City in Virginia
Below are the most popular cities in Virginia with the number of HECM loans originated since 2017. As you can see, it is no surprise that Virginia Beach tops the list. Not too far behind are Chesapeake, Norfolk , Richmond and Portsmouth. The average initial principal limit varies from city to city. This amount depends on the age of the borrower, property value and equity in the property. For instance, in Chesapeake, the average initial principal limit was $165,625 and in Roanoke, the average was $122,310 but over in Alexandria, the average initial principal amount was $284,460.
| Rank | City | # Loans |
| --- | --- | --- |
| 1 | Virginia Beach | 96 |
| 2 | Chesapeake | 67 |
| 3 | Norfolk | 53 |
| 4 | Richmond | 49 |
| 5 | Portsmouth | 30 |
| 6 | Hampton | 28 |
| 7 | Roanoke | 25 |
| 8 | Henrico | 25 |
| 9 | Arlington | 24 |
| 10 | Alexandria | 24 |
| 11 | Newport News | 23 |
| 12 | Fredericksburg | 23 |
| 13 | Williamsburg | 19 |
| 14 | North Chesterfield | 17 |
| 15 | Suffolk | 16 |
Source: U.S. Department of Housing and Urban Development