Utah Reverse Mortgage Lenders
Utah is home to St. George, population of about 75,000, is one of the more popular cities for older seniors to live. The largest city in Washington County, St. George has ranked among the top in the reverse mortgage charts based on originations. Median home value for the city is about $225,000. Other cities within Utah that are popular for reverse mortgages include Salt Lake City, West Jordan, South Jordan (Daybreak), West Valley City, Provo, Orem, Sandy, Layton, Lehi, Murray and Logan.
A reverse mortgage loan requires borrowers to be at least 62 or older, live in a HUD approved property and of course have home equity. Many experts will recommend downsizing your home or exploring any other possible option before opting for a reverse mortgage since it is technically a negative amortization loan. However, many seniors do not have enough income to qualify for traditional loans which leads to reverse mortgages being the last viable option.
Featured Utah Reverse Mortgage Lender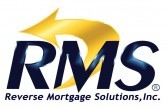 Reverse Mortgage Lender
NRMLA Licensed
Talk to a live reverse mortgage advisor to learn more about HECM loans and whether or not they may be right for your situtation.

Call Toll Free:
(800) 988-2830

Sun American Mortgage Company
800-469-7383
NRMLA #280

1st Reverse Mortgage USA
888-452-3977
NRMLA #2530

Patriot Home Mortgage
866-272-6702
NRMLA #19974

Citywide Home Loans, CHL Mortgage
888-730-5200
NRMLA #12469
Firstar Bank
855-506-2315
NRMLA #18176

FSI Mortgage
800-808-3066
NRMLA #2443

Liberty Home Equity Solutions, Inc.
800-218-1415
NRMLA #5771

American Liberty Mortgage Inc.
800-736-6725
NRMLA #17074

Proficio Mortgage Ventures, LLC
888-374-3313
NRMLA #19818

American Advisors Group (AAG)
800-736-6725
NRMLA #5197