South Carolina Reverse Mortgage Lenders
South Carolina is home to a plethora of retirement communities featuring beautiful beaches and golf courses. Areas such as Charleston, Myrtle Beach, Summerville, Beaufort, Conway, Hilton Head Island, Bluffton, Columbia, Rock Hill, Greenville, Mount Pleasant are all sought after communities for retirees. The housing market is quite steady in the area, creating house rich seniors.
Reverse mortgage loans can be a useful strategy for those who have trouble with cashflow to help make things a little easier.
Anyone considering a HECM reverse mortgage is required to be at least 62 or older and must have equity in their home to tap into.
Featured South Carolina Reverse Mortgage Lender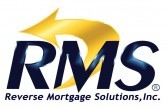 Reverse Mortgage Lender
NRMLA Licensed
Talk to a live reverse mortgage advisor to learn more about HECM loans and whether or not they may be right for your situtation.

Call Toll Free:
(800) 988-2830

Yadkin Bank
800-853-1055
NRMLA #2659

GMFS, LLC
866-402-2752
NRMLA #5499

Advisors Mortgage Group, LLC
(800) 657-1080
NRMLA #18083

Atlantic Bay Mortgage Group, LLC
888-667-6281
NRMLA #2679

Franklin Funding Reverse Mortgages
800-375-0351
NRMLA #4208

Southern Trust Mortgage LLC
800-356-3936
NRMLA #5653

All Reverse Mortgage Company
800-565-1722
NRMLA #4693

American Advisors Group (AAG)
800-736-6725
NRMLA #5197

Homeowners Reverse Mortgage Center a subsidiary of CoastalStates Bank
800-948-6205
NRMLA #19040