North Carolina Reverse Mortgage Lenders
North Carolina is one of the most populated states in the nation with over 10 million residents. The state is home to many large corporations and banks. The relatively healthy job market due to the constant influx of new college grads in cities such as Charlotte, Raleigh, Greensboro, Winston-Salem, Durham, Cary, Fayetteville and Wilmington has resulted in a pretty healthy economy. A lot of baby boomers and seniors call North Carolina their home.
The constant refueling of new job appliant has caused seniors and baby boomers trouble in finding jobs. A reverse mortgage can be a healthy option if all other options have been exhausted. Just ensure that your lender is licensed by looking on the
NC Commission of Banks
website.
Anyone considering a HECM reverse mortgage is required to be at least 62 or older and must have equity in their home to tap into.
Featured North Carolina Reverse Mortgage Lender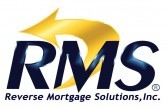 Reverse Mortgage Lender
NRMLA Licensed
Talk to a live reverse mortgage advisor to learn more about HECM loans and whether or not they may be right for your situtation.

Call Toll Free:
(800) 988-2830

Yadkin Bank
800-853-1055
NRMLA #2659

Wolfe Financial, Inc.
877-881-0010
NRMLA #19882

Atlantic Bay Mortgage Group, LLC
888-667-6281
NRMLA #2679

Southern Trust Mortgage LLC
800-356-3936
NRMLA #5653

Reverse Mortgage Solutions, Inc.
866-503-5559
NRMLA #11907

Gateway Bank Mortgage, Inc.
800-507-1320
NRMLA #18475

Liberty Home Equity Solutions, Inc.
800-218-1415
NRMLA #5771

Homeowners Reverse Mortgage Center a subsidiary of CoastalStates Bank
800-948-6205
NRMLA #19040

American Advisors Group (AAG)
800-736-6725
NRMLA #5197

Vanguard Funding LLC
877-881-0010
NRMLA #17044