New Jersey Reverse Mortgage Lenders
New Jersey is home to a lot of commuters to Manhattan who seek more reasonable cost of living. Residents of cities such as Jersey City, Paterson, Edison, Toms River, Trenton, Camden, Cherry Hill and of course, Newark, all are eligible to take out the new reverse mortgage loans. The new reverse mortgage loans can be used for any purpose by the borrower. Personal finance experts recommend only opting for a reverse mortgage as a last resort for seniors who are strapped for cash. Consider downsizing into a smaller home or borrowing cash through a HELOC before considering a reverse mortgage.
Reverse Mortgage Requirements
All borrowers on the loan must be age 62 or older
Complete a reverse mortgage counseling session.
Must have enough equity in the property
Property must be a single-family home, townhome, HUD approve condo or certain manufactured homes. Co-ops are not eligible for a reverse mortgage.
Featured New Jersey Reverse Mortgage Lender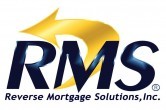 Reverse Mortgage Lender
NRMLA Licensed
Talk to a live reverse mortgage advisor to learn more about HECM loans and whether or not they may be right for your situtation.

Call Toll Free:
(800) 988-2830
OceanFirst Bank
888-623-2633
NRMLA #3590

Urban Financial of America (UFA)
800-469-7383
NRMLA #3858

Greenlight Financial Services
877-773-2783
NRMLA #3842

All Reverse Mortgage Company
800-565-1722
NRMLA #4693
Investors Home Mortgage
800-965-3006
NRMLA #4625
All Island Mortgage & Funding Corp.
888-660-3033
NRMLA #4702

Equity Loans, LLC
877-255-3554 x200
NRMLA #12106

Cliffco Mortgage Bankers
800-834-4040
NRMLA #4062

M&T Bank
866-265-6828
NRMLA #229

Reverse Mortgages of Pennsylvania and New Jersey, Inc.
888-748-9300
NRMLA #18700