Florida Reverse Mortgage Lenders
Florida is home to a good amount of retirees and seniors who enjoy warm climate almost year around. Residents of cities such as Miami, Orlando, Jacksonvile, all are eligible to take out a reverse mortgage. The money from the reverse mortgage can be used for any purpose. A reverse mortgage should be the last option for seniors who are in need of extra cash. Financial experts recommend considering downsizing into a smaller home or obtaining cash through a different means first before considering a reverse mortgage. Serving senior living communities such as The Villages, Boynton Beach, Lady Lake and Hialaeh.
Requirements
All borrowers on the loan must be age 62 or older
Complete a reverse mortgage counseling session.
Must have enough equity in the property
Property must be a single-family home, townhome, HUD approve condo or certain manufactured homes. Co-ops are not eligible for a reverse mortgage.
Featured Florida Reverse Mortgage Lender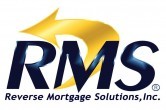 Reverse Mortgage Lender
NRMLA Licensed
Talk to a live reverse mortgage advisor to learn more about HECM loans and whether or not they may be right for your situtation.

Call Toll Free:
(800) 988-2830

PS Financial Services LLC
888-845-6630
NRMLA #20878

NOVA Home Loans
877-335-6682
NRMLA #12093

Bank of England - Jacksonville FL
877-992-0022
NRMLA #19941

American Liberty Mortgage Inc.
800-736-6725
NRMLA #17074

Reverse Mortgage Associates, LLC
888-845-6630
NRMLA #2626

1st American Senior Funding
888-808-8486
NRMLA #6143

Atlantic Bay Mortgage Group, LLC
888-667-6281
NRMLA #2679

Homestead Funding Corp.
800-767-4787
NRMLA #18089

Florida Choice Mortgage Corp.
800-905-3056
NRMLA #4752

Net Equity Financial, Inc.
800-516-0822 ext. 3543
NRMLA #4733